Ticket Forward
It's never been easier for you to share your tickets with family and friends! Whether you're buying for a friend or not everyone is arriving together - Ticketmaster makes it easy to forward tickets in a few easy steps.

When forwarding tickets, the recipient will receive an email prompting them to accept your tickets. You will also receive an email once they have accepted the tickets.

Ticket Forward allows everyone going to the event to have their own ticket in hand! It's easy, safe and completely free.

Ticket Forward may not be available for all events
FORWARD YOUR TICKET
FORWARD
YOUR
TICKET
Forwarding a ticket from your order allows you to securely send some or all of your tickets from your Ticketmaster MyAccount to other people. You can forward** your ticket(s) from your mobile or computer via your Ticketmaster MyAccount. Click the 'Forward' button (event eligibility may vary) on the ticket(s) you wish to send, enter your recipients details and hit send.

Accepting a forwarded ticket is just as easy! Just locate the email and click 'Accept Tickets' or click on the link in the text message received on your mobile. Log into your Ticketmaster MyAccount and view the tickets in your orders list. If plans change and you need to forward it onto someone else just follow the process again. Those receiving a forwarded ticket must have a Ticketmaster MyAccount. If they do not have an account, they can easily create one when they accept the tickets.
**Ticket Forward may not be available for all events. If your tickets are eligible for Ticket Forward you will see a Forward button within your order in your Ticketmaster MyAccount.
Forwarding Your Mobile Ticket
Whether you use our Ticketmaster App or Ticketmaster.co.nz, your mobile tickets are easy to access and forward. See our quick visual guides on how to find your tickets depending on how you choose to access your Ticketmaster Account.
Ticketmaster Website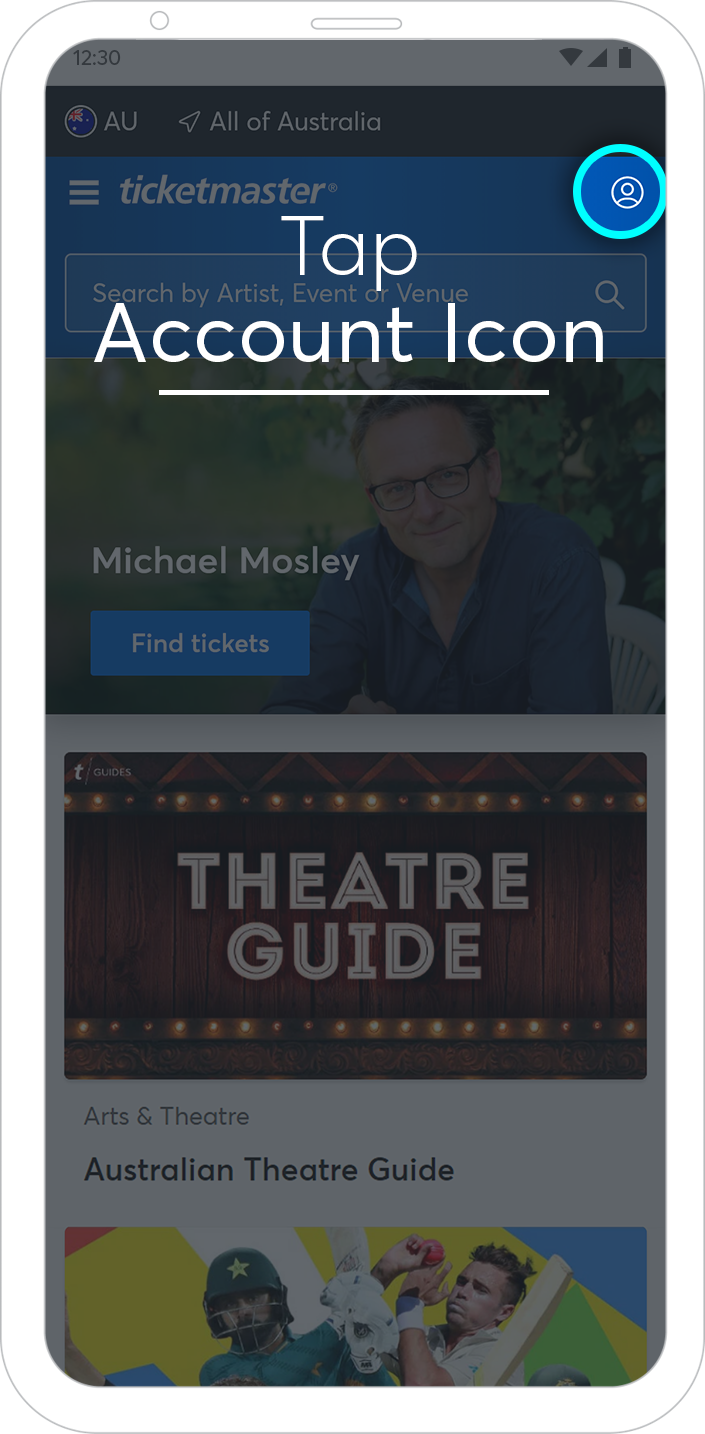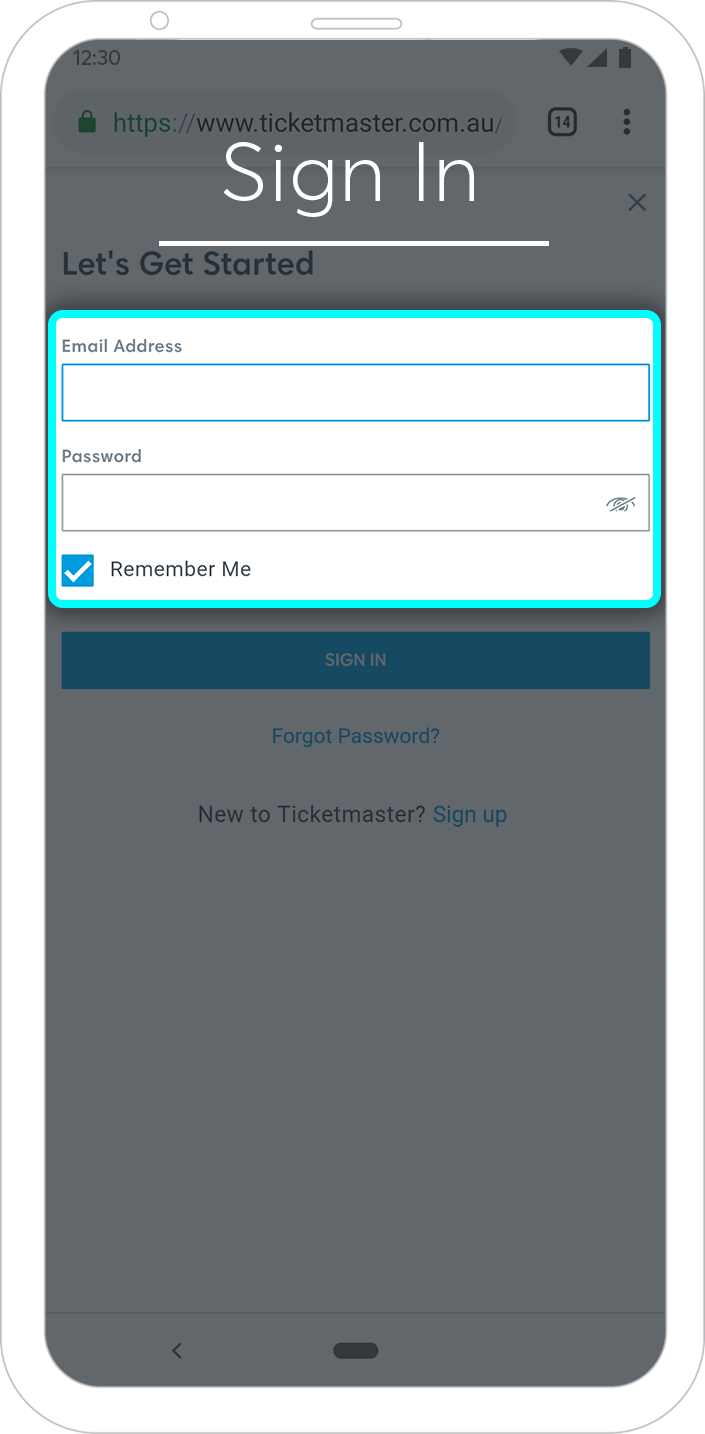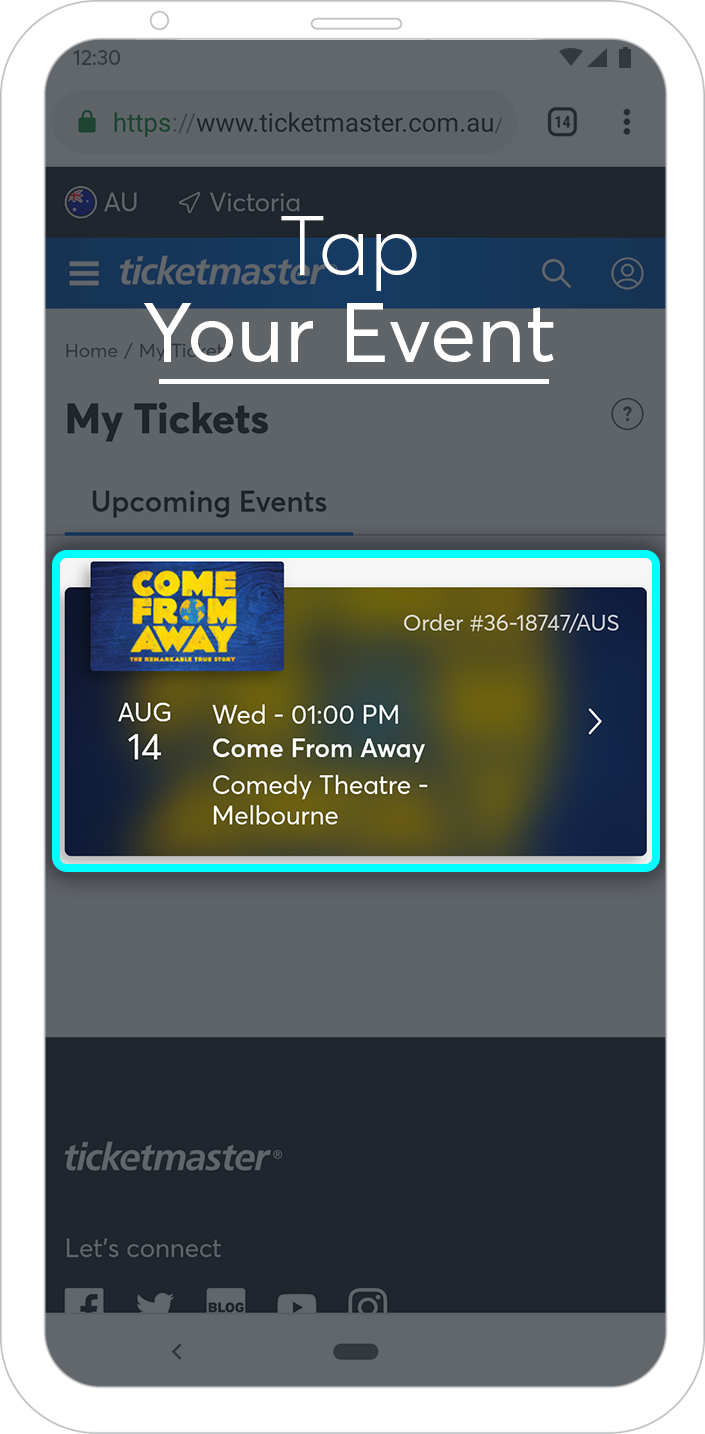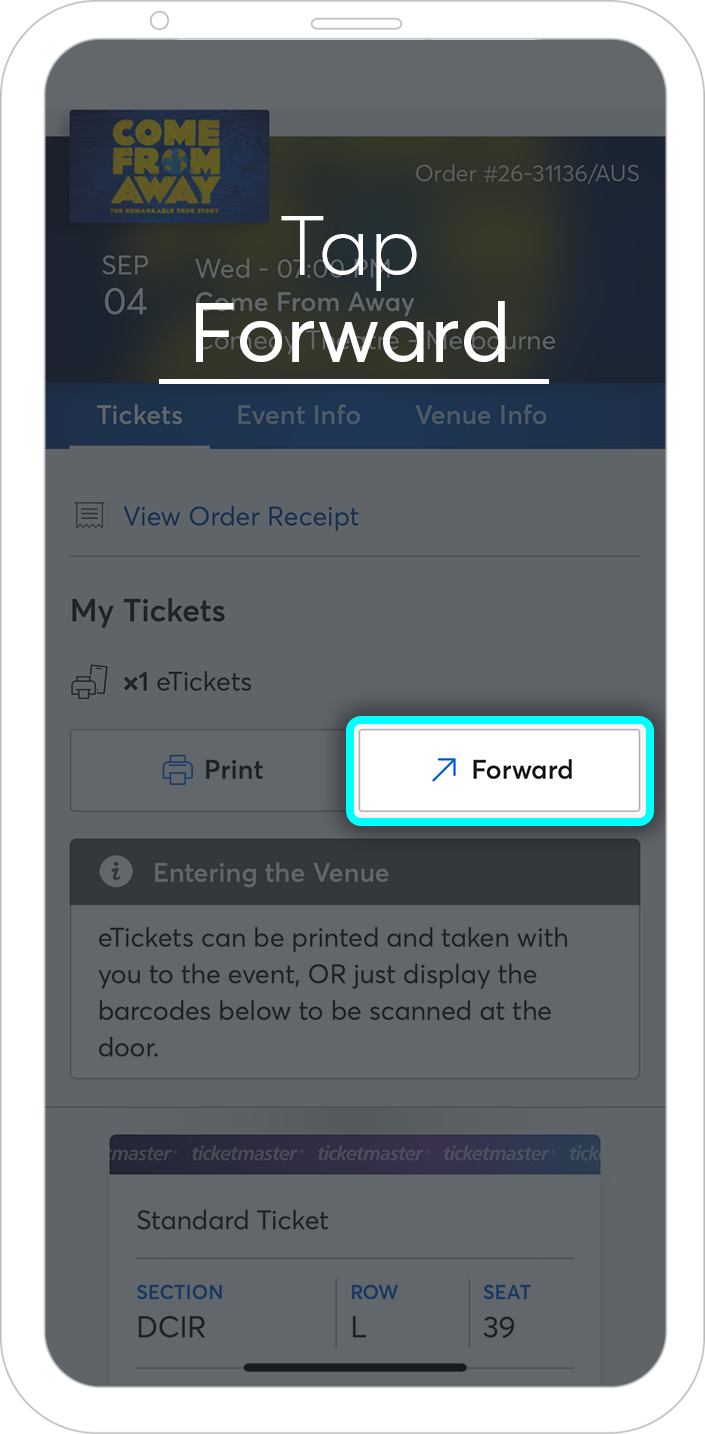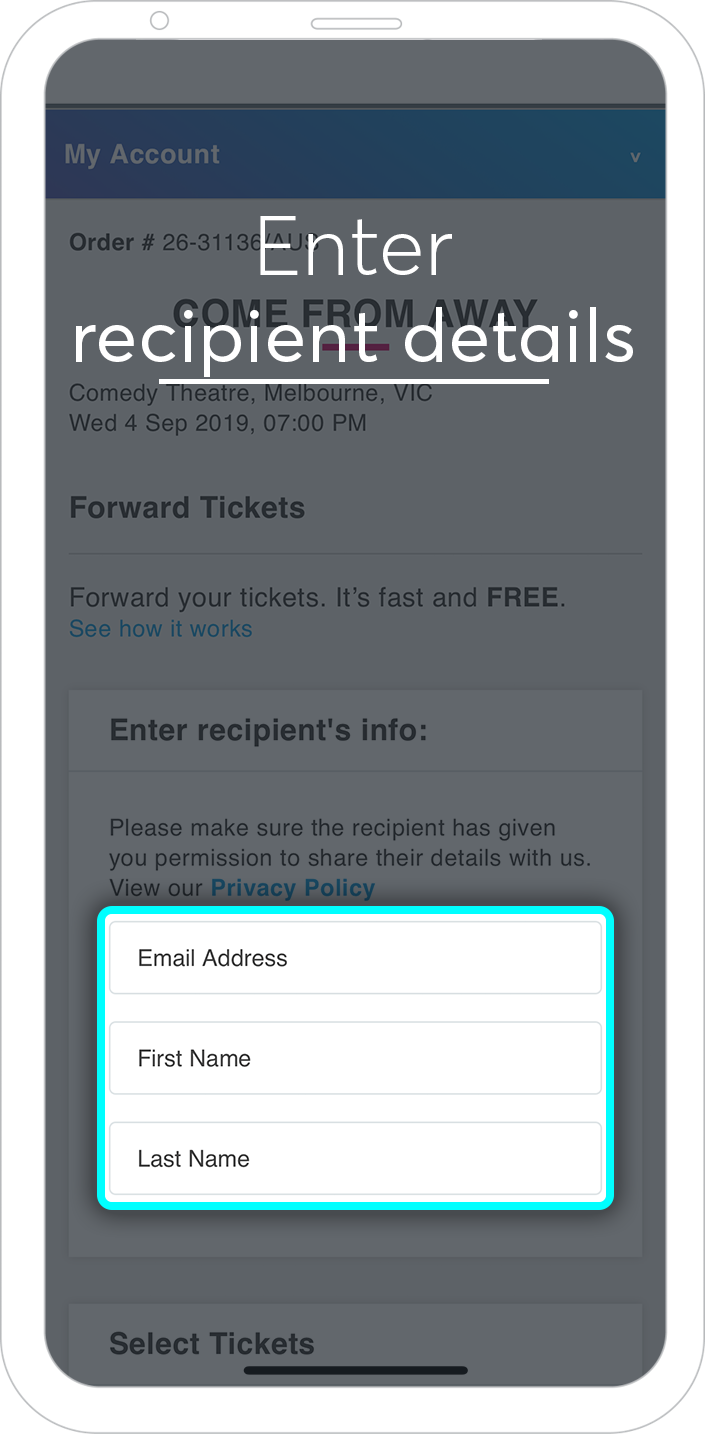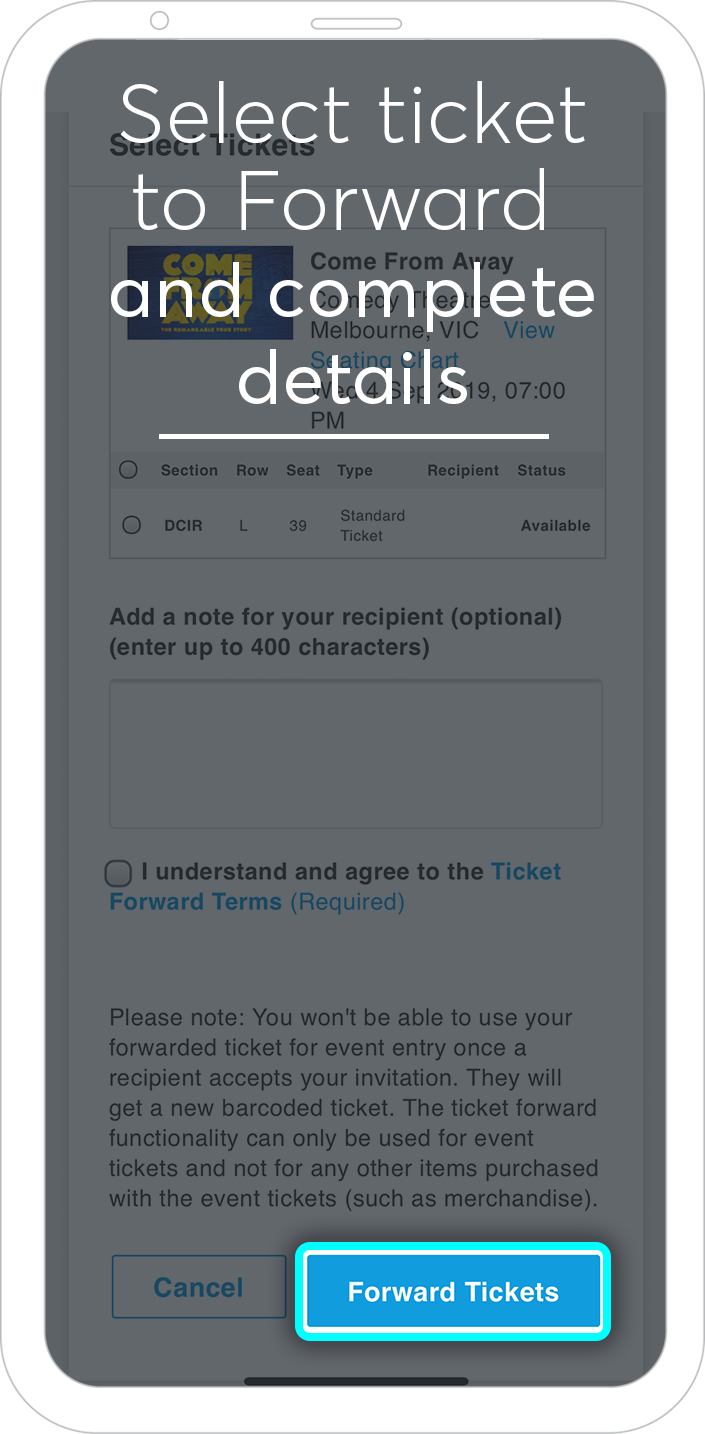 Ticketmaster iOS App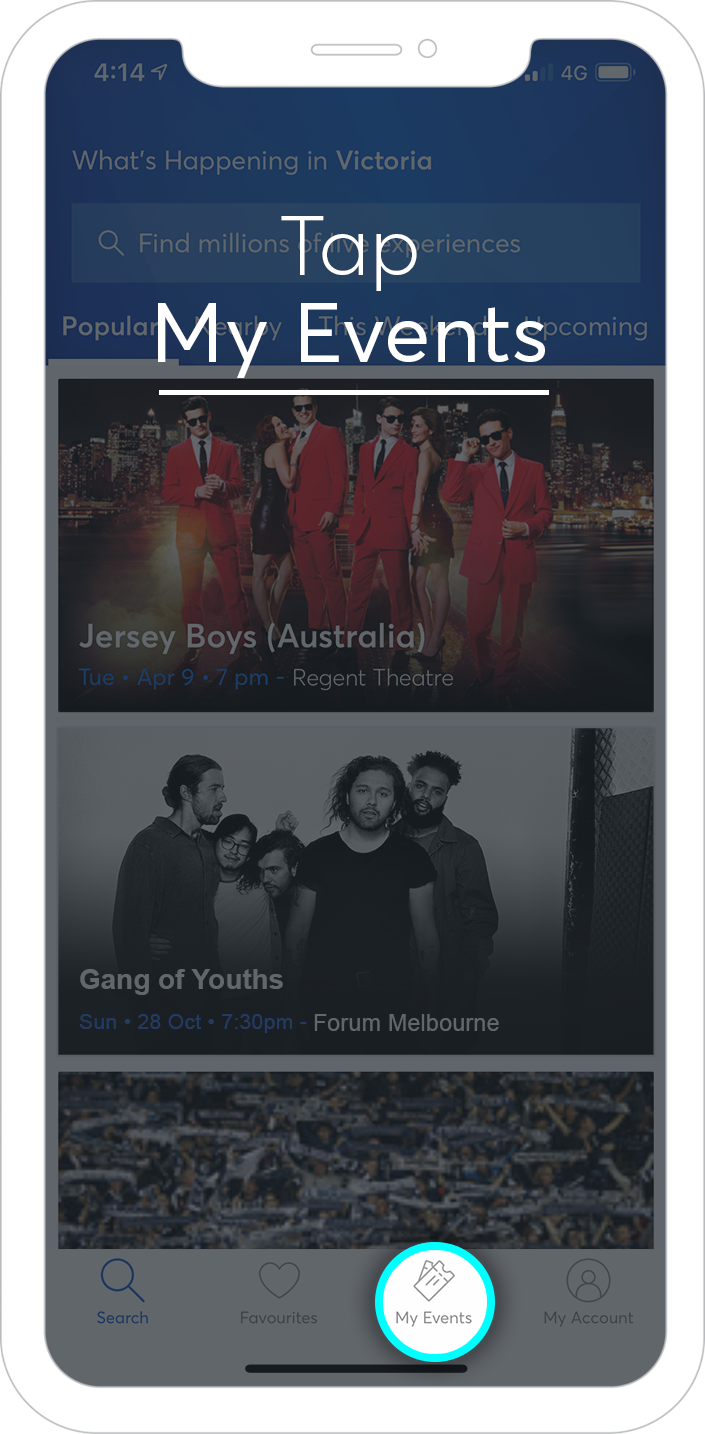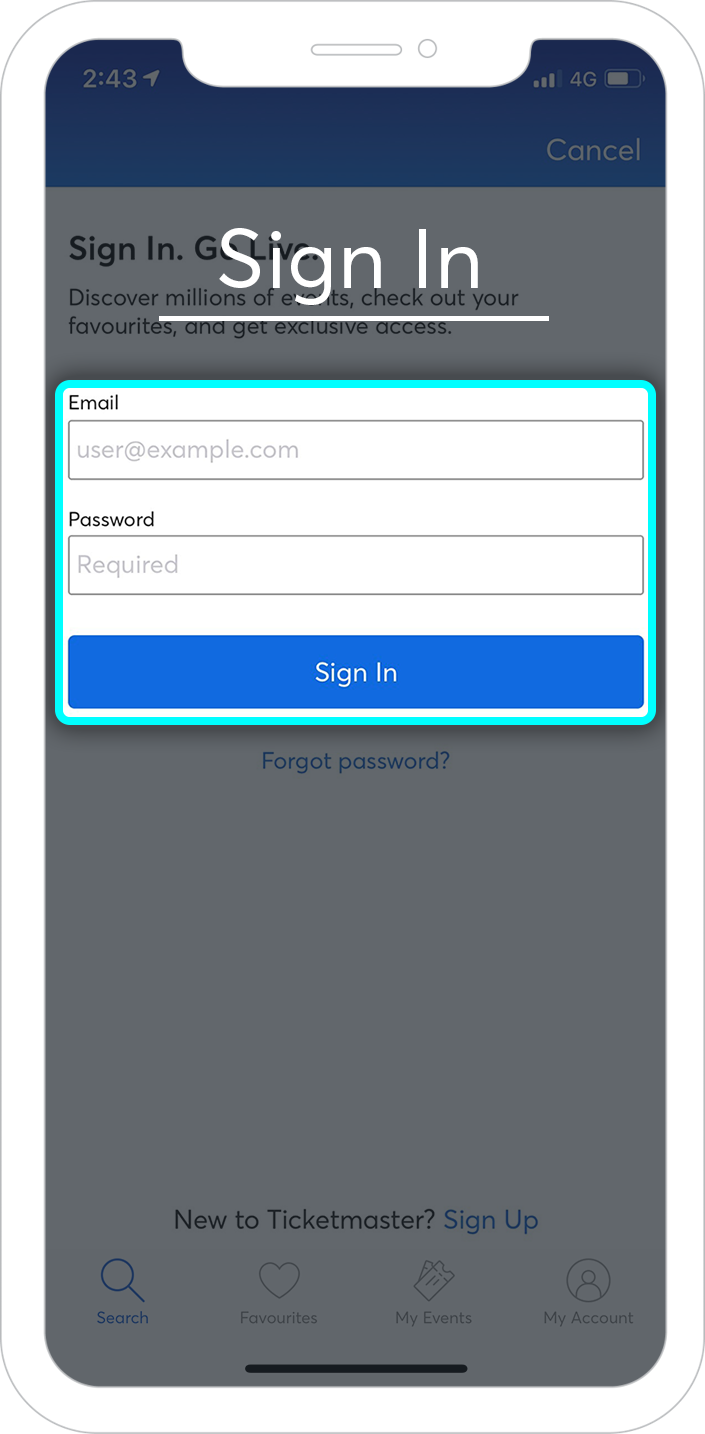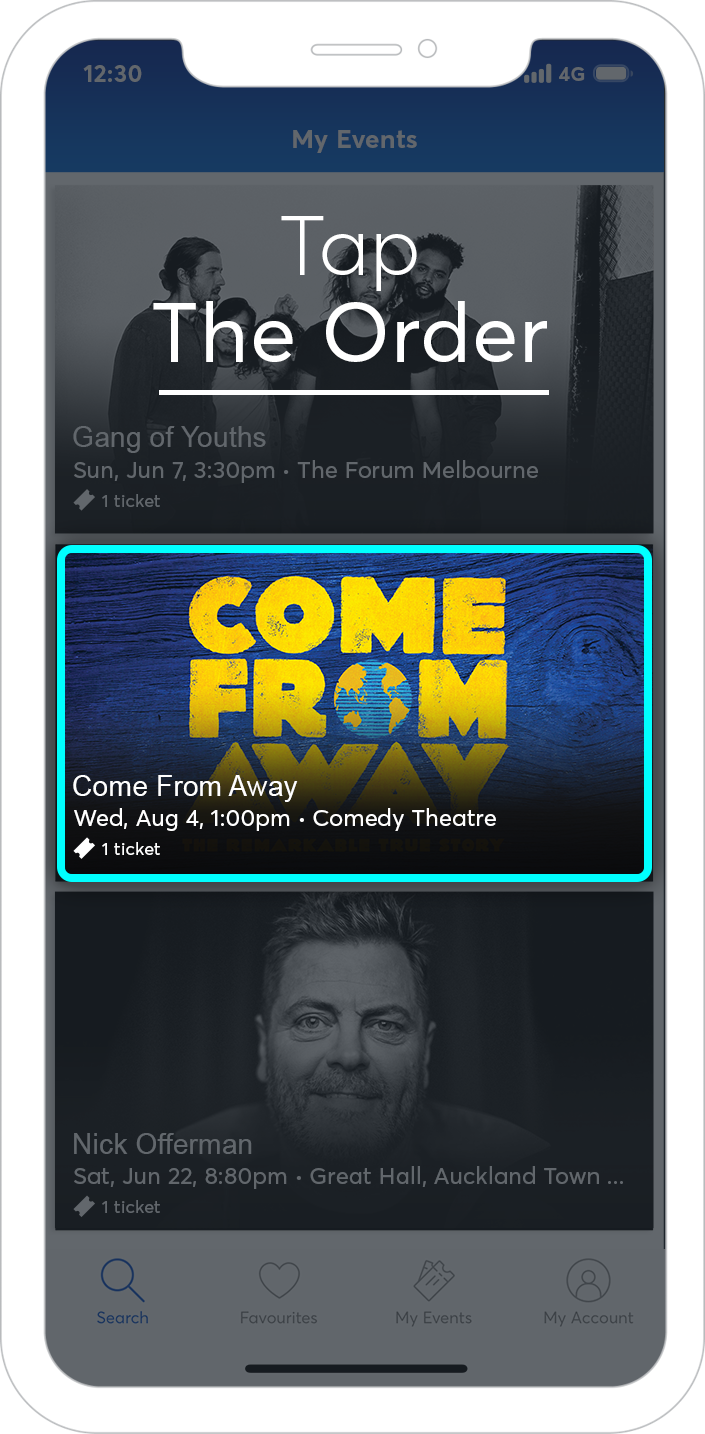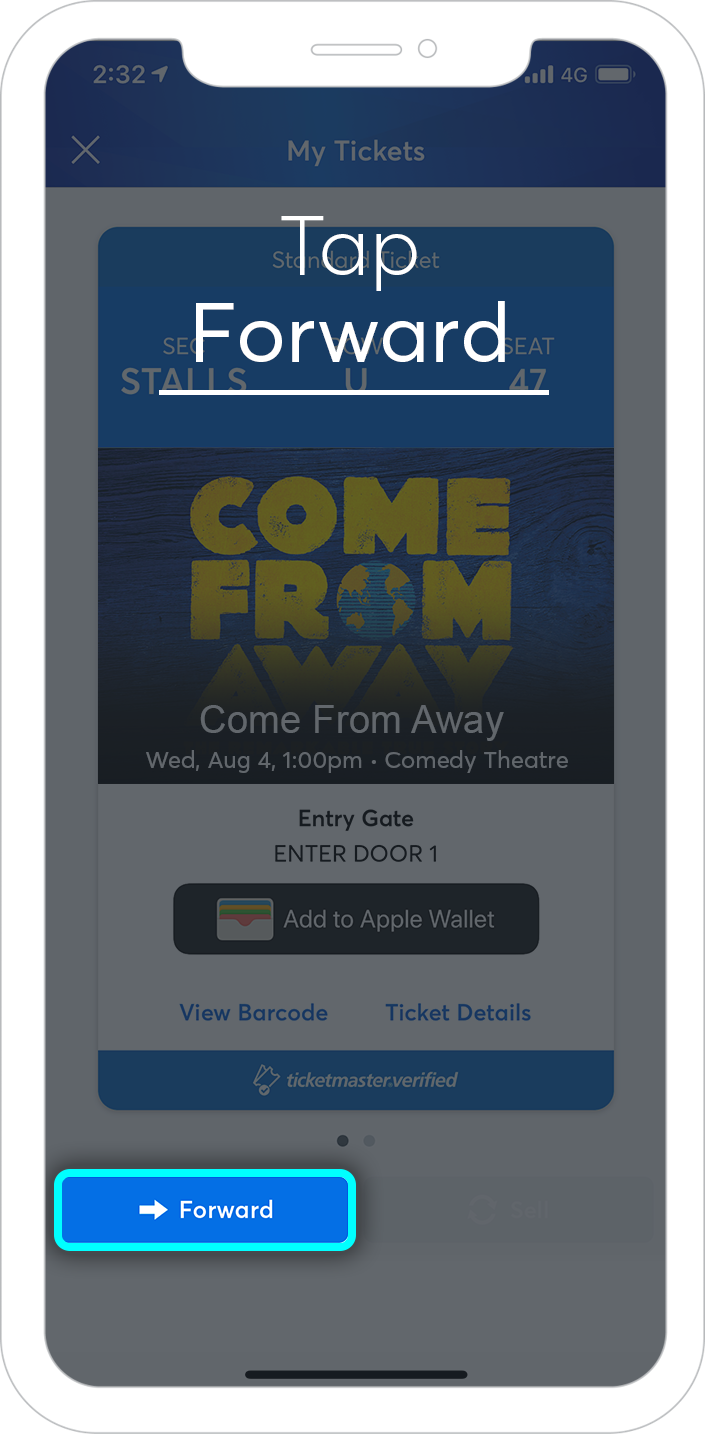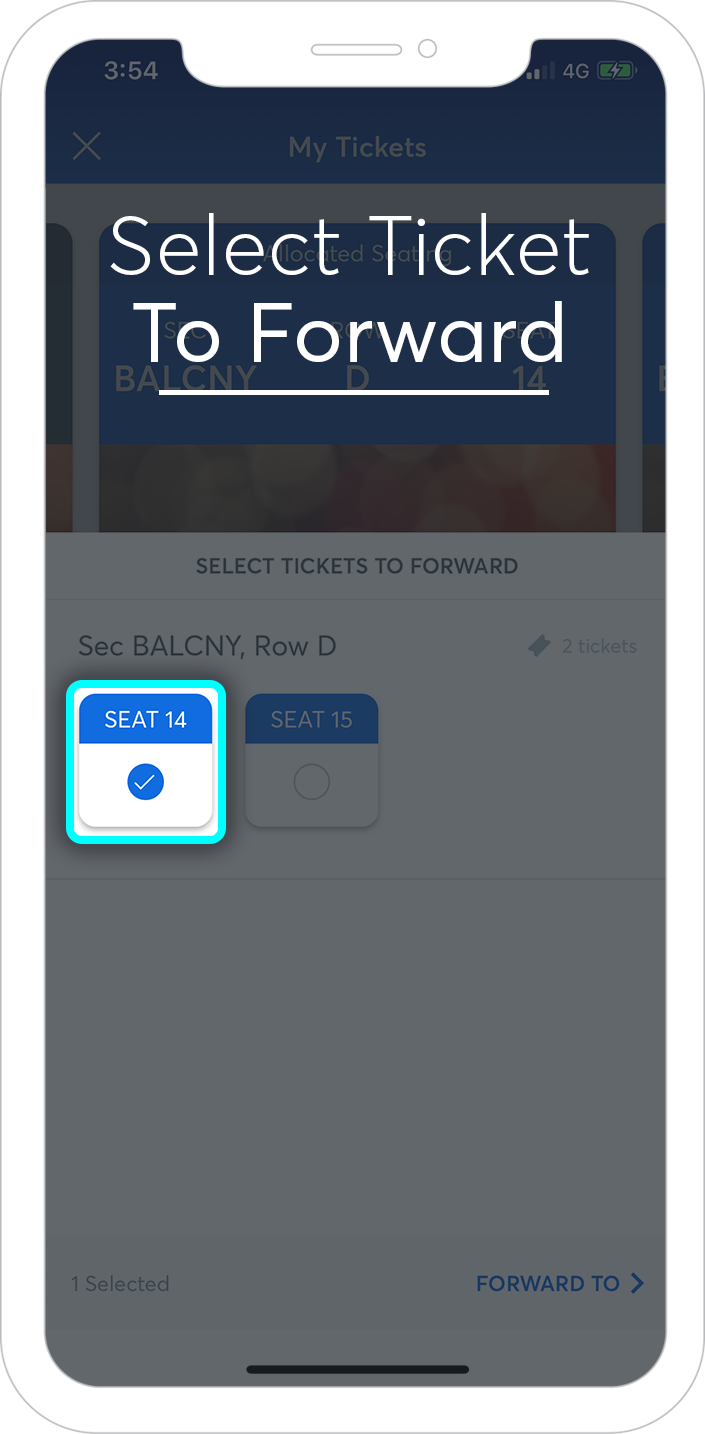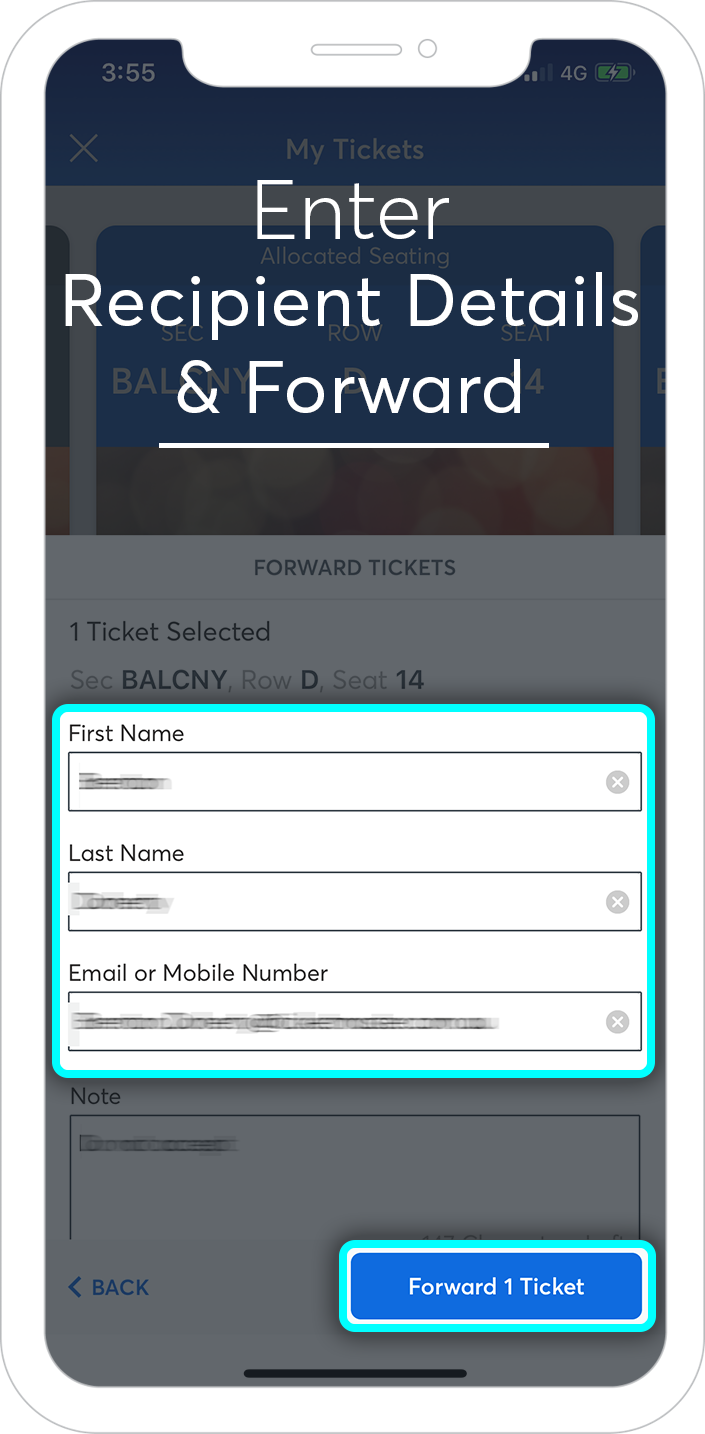 Ticketmaster Android App