About Ticketmaster New Zealand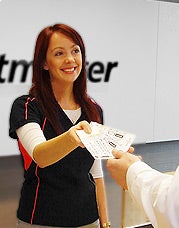 WELCOME TO TICKETMASTER NEW ZEALAND
Ticketmaster is recognised as a market leader in the ticketing and entertainment industry, the business is constantly investing in technology and innovation and has a commitment to deliver world class service across the sector. Ticketmaster is a popular and trusted destination for tickets, offering retail and marketing support to hundreds of clients every year.
With local offices in Auckland and Wellington, Ticketmaster brings to its clients advanced entertainment ticketing, ecommerce and access control solutions. Ticketmaster sells thousands of tickets for sport, music, performing arts, theatre, comedy and attractions and offers its clients access to the very best in retail ticketing services and box office systems solutions.
Ownership
Ticketmaster NZ Ltd (1587216) is a subsidiary of Live Nation Entertainment, Inc. (LYV), which is incorporated in the United States and listed on the New York Stock Exchange (NYSE). The Ticketmaster group is the largest global event ticketing organisation serving more than 10,000 clients in 20 global markets.
About Live Nation
Live Nation Entertainment (NYSE: LYV) is the world's leading live entertainment company comprised of global market leaders: Ticketmaster, Live Nation Concerts, Live Nation Media & Sponsorship and Artist Nation Management. For additional information, visit www.livenationentertainment.com.
OUR PLEDGE TO YOU

For Clients: To provide the best systems, services and tools for the optimal sale of tickets to the widest possible audience.

For Consumers: To provide convenient, secure and fair access to the best possible tickets offered by our clients.


ACCESS