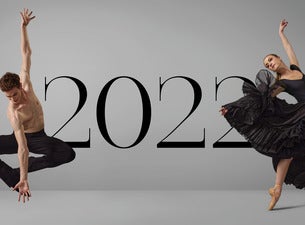 Ballet and Dance
Royal New Zealand Ballet Tickets
Events
3/08/2022

Wellington, NZ

St James Theatre Wellington

The Ryman Healthcare Season of Cinderella

4/08/2022

Wellington, NZ

St James Theatre Wellington

The Ryman Healthcare Season of Cinderella

5/08/2022

Wellington, NZ

St James Theatre Wellington

The Ryman Healthcare Season of Cinderella

6/08/2022

Wellington, NZ

St James Theatre Wellington

The Ryman Healthcare Season of Cinderella

6/08/2022

Wellington, NZ

St James Theatre Wellington

The Ryman Healthcare Season of Cinderella

10/08/2022

Auckland, NZ

Kiri Te Kanawa Theatre

The Ryman Healthcare Season of Cinderella

11/08/2022

Auckland, NZ

Kiri Te Kanawa Theatre

The Ryman Healthcare Season of Cinderella

12/08/2022

Auckland, NZ

Kiri Te Kanawa Theatre

The Ryman Healthcare Season of Cinderella

13/08/2022

Auckland, NZ

Kiri Te Kanawa Theatre

The Ryman Healthcare Season of Cinderella

13/08/2022

Auckland, NZ

Kiri Te Kanawa Theatre

The Ryman Healthcare Season of Cinderella

7/10/2022

Wellington, NZ

The Opera House Wellington

Tutus on Tour

8/10/2022

Wellington, NZ

The Opera House Wellington

Tutus on Tour

8/10/2022

Wellington, NZ

The Opera House Wellington

Tutus on Tour

28/10/2022

Takapuna Beach, NZ

Bruce Mason Centre

Tutus on Tour

29/10/2022

Takapuna Beach, NZ

Bruce Mason Centre

Tutus on Tour

29/10/2022

Takapuna Beach, NZ

Bruce Mason Centre

Tutus on Tour

24/11/2022

Wellington, NZ

St James Theatre Wellington

Venus Rising

25/11/2022

Wellington, NZ

St James Theatre Wellington

Venus Rising

26/11/2022

Wellington, NZ

St James Theatre Wellington

Venus Rising

26/11/2022

Wellington, NZ

St James Theatre Wellington

Venus Rising
About
The Royal New Zealand Ballet's incredible 2022 season of dance is set to sweep audiences to galactic heights, revisit the much-loved Swan Lake and unveil the world premiere of Cinderella, Loughlan Prior's stylish twist on a classic fairy tale. Don't miss 2022's line-up from some of the most respected choreographers in Aotearoa New Zealand and beyond.
Children at the Ballet
Ballet is a wonderful introduction to the world of beauty that is live performance. We love it when children attend Royal New Zealand Ballet performances.
Every child is different, and whether they're old enough to enjoy a performance depends on a range of factors, including whether they are able to sit quietly in their own seat for two hours, the start and finish time of the ballet and the type of ballet being performed. You might also like to consider whether your child will be comfortable sitting in the dark, and how they might react to music when they can't control the volume.
Generally, we recommend children are at least six years old, but it depends on the production and the child. Story ballets based on fairy tales can be enjoyed by pre-schoolers and our Tutus on Tour performances are suitable for all ages. This is at a parent or guardian's discretion: you know your child better than anyone! 
Information on individual ballets – including descriptions, the duration, and any notes about adult themes – are available on our website here – and you are always welcome to contact us by emailing enquiry@rnzb.org for advice about suitability before making a booking.  
Babes in Arms Policy 
'Main stage' Shows  
All patrons, irrespective of age, are admitted to the performance provided that they hold an individual ticket, including infants who may need to sit on a guardian's knee during the performance. We ask that you be considerate of the needs of the surrounding audience if you intend to bring a baby or small child to the theatre. 
Consider selecting an aisle seat when bringing your children in case a quick exit is needed for an unavoidable visit to the bathroom, or for a talkative or restless child. Anyone of any age creating a disturbance will be asked to leave the auditorium. 
As a courtesy, we wish to inform you that there are no refunds or exchanges if you must leave the theatre because your child was unhappy or disruptive. 
If you have special seating requirements, please book your tickets by phone or in person so that you can talk through the options that will help to make your visit to the theatre an enjoyable one.
Accessibility Policy
The Royal New Zealand Ballet is committed to reducing the physical and social barriers that may prevent audience members from attending and enjoying performances by the RNZB. The RNZB therefore offers additional support to audience members with disabilities to ensure that their requirements are accommodated at performances and events presented by the RNZB.
Companion seats
The Royal New Zealand Ballet is pleased to make a free companion seat available to anyone with a disability which significantly affects their ability to independently attend an RNZB performance or event. This includes, but is not limited to, audience members with limited mobility or physical disabilities, learning or developmental disabilities, sensory disabilities and members of the Deaf and visually impaired communities. Please see below for how to access free companion seats.
Assistance from performance venues and ticketing agencies
The RNZB is a touring company and as such relies on the ticketing agencies contracted by the venues in which we perform in order to assist audience members with special access requirements. The exception to this is subscription tickets, which are now sold directly by the RNZB. The RNZB regularly reminds venue and ticketing agency staff of their obligation to assist these audience members and to offer companion seats as needed, at the time of booking.
Detailed information about the accessibility of all the venues in which the RNZB regularly performs can be found on the Venue Accessability page of our website.
Due to the accessiblity limitations of some venues or when performances are heavily sold, it may not be possible to fulfil special access requirements at short notice. We recommend that you contact the venue concerned as early as possible to discuss your requirements and to plan your visit. The RNZB's own ticketing staff are also happy to assist with advice or to put you in touch with the right person at any venue.
Special initiatives
In addition to companion seats, which are available at every performance by the Royal New Zealand Ballet, the RNZB presents a growing range of opportunities for audience members with barriers to participation. These include, at selected performances, audio description with reduced price designated seating and touch tours for the blind and visually impaired, and dedicated 'relaxed performances' for neurodiverse people, including those with autism spectrum conditions. 
Implementation of this policy is overseen by the  Director of Marketing and Development, in partnership with the Education, Community and Accessibility Manager and the Ticketing Manager.