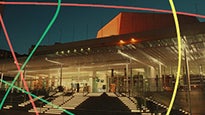 Events
39 results
10/12/23

National Youth Theatre Disney's High School Musical On Stage!

10/12/23

National Youth Theatre Disney's High School Musical On Stage!

5/02/24

Kevin McCloud's Home Truths

24/02/24

Fleetwood Mac by Candlelight

22/03/24

AKLFEST: Diptych: The missing door & The lost room

23/03/24

AKLFEST: Diptych: The missing door & The lost room

24/03/24

AKLFEST: Diptych: The missing door & The lost room
Venue Information
Directions
You'll find the Aotea Centre on Aotea Square, Queen Street. The Kiri Te Kanawa Theatre is inside the main building. The Herald Theatre is to the right of the Centre - you can walk around the side from Aotea Square or take Mayoral Drive.
Parking
If you're driving to the venue, you can find more info on your parking options here.
Public Transportation
To plan your trip to a venue via public transport you can use Auckland Transport's journey planner.
Box Office Hours
Monday - Friday, 10am - 4pm and 90mins prior to the performance start times on evenings and weekends.
Box Office Collection Accepted
Venue collection available when the box office is open (Monday - Friday, 10am - 4pm and 90mins prior to performances).
Box Office Payment
Eftpos, Major Credit Cards and Cash payment are all accepted payment methods. Diners Club cards are not excepted. Contactless payment is preferred.
Accessible Seating
At Auckland Live we believe that the arts are for everyone, and we work hard to open up the world of theatre and live entertainment to as many people as possible. Accessibility is at the heart of this work. As part of it, we are making sure our venues are accessible and offer a range of accessible performances for all live arts and entertainment lovers. Please call the Ticketmaster Contact Centre if you require wheelchair or accessible seating bookings, or are otherwise unable to complete a ticket purchase online. Ticketmaster: Please call 09 970 9711 or visit https://help.ticketmaster.co.nz/hc/en-nz
General Rules
For more information, visit: https://www.aucklandlive.co.nz/venue/aotea-centre#about-the-venue Smoking and the use of e-cigarettes are prohibited in all Auckland Live Venues.
Children Rules
We love it when parents and caregivers bring their kids to family events, but age restrictions, show suitability and ticket prices may vary - so make sure you check the event information for each show on our website. For more information, visit: https://www.aucklandlive.co.nz/information-for-parents