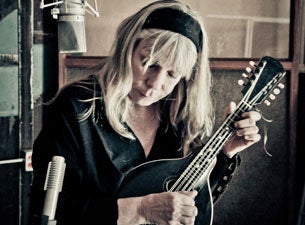 Rock and Pop
Rickie Lee Jones Tickets
New Zealand
There are no upcoming events in New Zealand
Don't worry, there are other events available below
International
26/03/24

Northcote, VIC, AU

Northcote Theatre

Rickie Lee Jones

27/03/24

Northcote, VIC, AU

Northcote Theatre

Rickie Lee Jones

28/03/24

Tyagarah, NSW, AU

Byron Events Farm Tyagarah

Byron Bay Bluesfest 2024
About
An Evening With
RICKIE LEE JONES

The Devil You Know Tour - Australia & New Zealand March 2013

RICKIE LEE JONES, one of the most acclaimed and talented American singer-songwriters of the modern era brings her The Devil You Know Tour to Australian and New Zealand shores this March, for what is destined to be a show of inspired musical genius and distinguished, creative performances.

Showcasing Jones' unique vocals and her extraordinary and celebrated career spanning nearly 35 years, audiences can expect a varied set list of musical offerings plucked from throughout her extensive career - such as Pirates, Chuck E's In Love, We Belong Together and The Horses - moving with deft versatility across a wonderfully spirited patchwork of folk, rock, jazz, soul and pop.

The Grammy Award winning and multi-million selling Jones will be joined on stage by the incredible talents of Jeff Pevar on guitar, bass and keys, and Ed Willett on cello.
Last year Jones furnished fans with her latest studio album, the Ben Harper-produced covers album The Devil You Know, featuring sublime arrangements of beloved songs including Neil Young's Only Love Can Break Your Heart, Van Morrison's Comfort You, the Stones' Sympathy For The Devil, plus one new ballad, Masterpiece written by Ben Harper.

Rickie Lee Jones was propelled into the global spotlight with the release of her now classic 1979 self-titled debut album. The album became a phenomenal multi-million selling hit, featuring the timeless Chuck E's In Love, earning five Grammy nominations and winner of Best New Artist in 1980. Garnering two Rolling Stone magazine covers in just two years, Jones and her unique style became a cultural icon of the time.

Jones' influential career has delivered more than 14 studio albums, among them Pirates, Girl At Her Volcano, Flying Cowboys, Pop Pop, Traffic From Paradise, It's Like This which earned Jones an eighth Grammy nomination, Balm of Gilead and the current The Devil You Know.

An evening with Rickie Lee Jones is not to be missed.