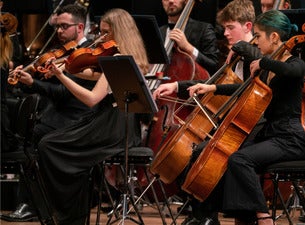 Classical
New Zealand Symphony Orchestra Tickets
Events
13/08/22

Auckland, NZ

Great Hall, Auckland Town Hall

NZSO 2022: Reverence

14/08/22

Auckland, NZ

Great Hall, Auckland Town Hall

NZSO 2022: Emperor

24/08/22

Dunedin, NZ

Glenroy Auditorium

NZSO 2022: Extravaganza

30/09/22

Auckland, NZ

Great Hall, Auckland Town Hall

NZSO 2022: Legacy

1/10/22

Wellington, NZ

Michael Fowler Centre

NZSO 2022: Legacy

14/10/22

Dunedin, NZ

Dunedin Town Hall

NZSO 2022: Legacy

15/10/22

Dunedin, NZ

Dunedin Town Hall

NZSO 2022: Bright Sparks - Shayne Carter and the NZSO

16/10/22

Dunedin, NZ

Dunedin Town Hall

NZSO 2022: Fantastic Voyage

3/11/22

Auckland, NZ

Great Hall, Auckland Town Hall

NZSO 2022: Heavenly

10/11/22

Wellington, NZ

Michael Fowler Centre

NZSO 2022: Heavenly

18/11/22

Wellington, NZ

Michael Fowler Centre

NZSO 2022: Requiem

19/11/22

Auckland, NZ

Great Hall, Auckland Town Hall

NZSO 2022: Requiem
About
Fabian Russell Conductor
David Mason NYO Composer-in-Residence Wāhi Ngaro
Hindemith Symphonic Metamorphosis of Themes by Carl Maria von Weber
Mahler Symphony No. 1 Titan
New Zealand's best young orchestral musicians unite to tackle the greatest symphonic works – and what could be greater than Mahler's First Symphony, the Titan?
Mahler always thought a symphony should contain a whole world; the Titan celebrates the entire universe. Deploying his unique genius for folding song into symphony, Mahler's Titan memorably quotes Lieder from his own song cycle Lieder eines fahrenden Gesellen (Songs of the Wayfarer), as well as referencing "Frére Jacques", bird calls, Austrian ländler dances, and Eastern-European wedding music.
Inspired by piano duets from Classical composer Carl Maria von Weber, Hindemith borrowed from these delightful tunes and symphonically transformed them. The result? The irrepressibly entertaining Symphonic Metamorphoses on Carl Maria von Weber, overflowing with splashes of orchestral colour.
David Mason, NYO's 2022 Composer-in-Residence, draws on both his Māori heritage and his classical music training for Wāhi Ngaro. "By integrating the style and colour of traditional Māori music with the vast malleable sonic capabilities of the orchestra, I aim to develop a wholly Māori orchestral sound."