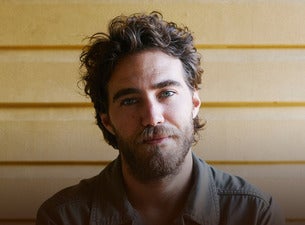 Rock and Pop
Matt Corby Tickets
Events
We're sorry, but we couldn't find any events
About
MATT CORBY
NEW LIVE VIDEO FOR 'MIRACLE LOVE' FILMED IN MANCHESTER CATHEDRAL - WATCH HERE
TOURING NEW ZEALAND FOR RAINBOW VALLEY TOUR 
"It's a bold and refreshing proclamation to listeners old and new that the reins are firmly in his hands" – THE MUSIC
"Rainbow Valley shows he's a master craftsman"– STACK MAGAZINE
 "a mystic pop gem" – Bernard Zuel
"It's another remarkable record from the guy, where he plays everything himself, as well as owning all those fantastic voices that are layered across each track" – Richard Kingsmill TRIPLE J FEATURE ALBUM  
 "a modern retro soul man" –Album Of The Week ****stars - HERALD SUN
Having completed his sold out UK and European headline tour, Matt Corby today releases his new video for single 'Miracle Love' lifted from his acclaimed album, Rainbow Valley.
The live video for 'Miracle Love' is a one take live video, shot and recorded during sound check at the Manchester Cathedral earlier this month.
WATCH THE 'MIRACLE LOVE' VIDEO HERE
Matt recently took his fans behind the making of the Rainbow Valley album with the premiere of the Rainbow Valley Documentary on YouTube. Matt talked through the writing and recording process, the inspiration behind the album cover and the experience of the album coming together in an eleven minute behind the scenes video looking into his life and processes.
Performing all instruments and vocals on the triple j featured album Rainbow Valley, Corby has created a lush, multi-textured album sparked by hints of both old soul and futuristic psychedelia. Working with old friend and long-time collaborator Alex Henriksson, who is co-writer of two songs on the record, Corby retired to the idyllic surroundings of Byron Bay's Music Farm studios with Telluric producer Dann Hume and engineer Matthew Neighbour.
WATCH THE RAINBOW VALLEY DOCO HERE
Rainbow Valley is available in CD, digital and limited-edition vinyl format's from here.
The album includes singles  'Miracle Love 'No Ordinary Life', 'All Fired Up' and 'All That I See'.