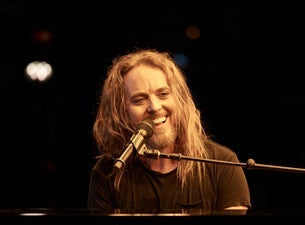 Comedy
Tim Minchin Tickets
New Zealand
8/03/24

Wellington, NZ

St James Theatre Wellington

An unfunny* Evening with Tim Minchin and his Piano

9/03/24

Wellington, NZ

St James Theatre Wellington

An unfunny* Evening with Tim Minchin and his Piano

21/03/24

Auckland, NZ

Great Hall, Auckland Town Hall

AKLFEST: An Unfunny Evening with Tim Minchin and His Piano

22/03/24

Auckland, NZ

Great Hall, Auckland Town Hall

AKLFEST: An Unfunny Evening with Tim Minchin and His Piano (NZSLI)
About
Hang out with the extraordinary Tim Minchin, his piano, his songs, and his thoughts.
The one-of-a-kind musician, actor, writer and comedian returns for a relaxed, intimate offering – a special concert designed to give fans rare insight into the craft of songwriting and Minchin's own brilliant musical mind.
Minchin last wowed Aotearoa with sold-out shows in 2021. This informal, chatty evening of music and musing features Minchin performing tracks from his 2020 album Apart Together; musical numbers from the Tony-winning, Grammy-nominated Matilda and Olivier-winning, Tony-nominated Groundhog Day; songs from his TV and film writing projects; and even a few hidden gems from his early days as a songwriter.
Following sold-out Australian and UK tour dates, don't miss this rare chance to experience the genius of Tim Minchin live. *The promoter can't guarantee the artist won't inadvertently amuse.