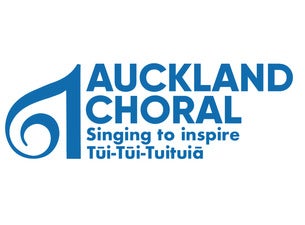 Classical
Auckland Choral Tickets
Events
16/10/22

Auckland, NZ

Great Hall, Auckland Town Hall

Auckland Choral presents GLORIA

18/12/22

Auckland, NZ

Great Hall, Auckland Town Hall

Auckland Choral present Handel's MESSIAH

19/12/22

Auckland, NZ

Great Hall, Auckland Town Hall

Auckland Choral present Handel's MESSIAH
About
Auckland Choral's Messiah is the quintessential, Christmas event for music lovers. 
Handel composed Messiah in just 24 days and by the end, he knew he had composed an enduring masterpiece.
Soon after its first performance in 1742 it was established as a national treasure, before the Victorians made it the rock on which an entire choral tradition was built. Back then, vocal and orchestral forces of literally thousands would perform Messiah. 
Dazzling vocal  solos such as the heartfelt 'I Know That My Redeemer Liveth', the noble 'The Trumpet Shall Sound' and the exalted 'Hallelujah Chorus', along with instrumental fireworks, and glorious choral writing ensure this concert is an essential highlight of the choral year. 
Celebrate the season as your Auckland Choral and Pipers Sinfonia along with stunning New Zealand soloists  perform one of the most inspiring works of music ever written. 
Hallelujah! 
Soloists:
Soprano – Joanna Foote
Mezzo-soprano – Kristin Darragh
Tenor – Jared Holt
Bass – Wade Kernot
Pipers Sinfonia
Conductor – Uwe Grodd