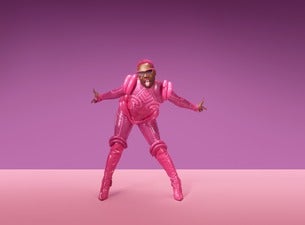 R&B/Urban Soul
Todrick Hall Tickets
Events
29/09/2022

Wellington, NZ

The Opera House Wellington

Todrick Hall: The Femuline Tour
International Events
1 Events
5/10/2022

Brisbane, QLD, Australia

The Tivoli

Todrick Hall - The Femuline Tour
About
ITD Events Statement for Todrick Hall Postponement 
"Dear Toddlerz & ITD Fam

It's with an extremely heavy heart that we announce Todrick's Haus Party Tour coming up soon needs to be rescheduled due to COVID-19 self quarantine restrictions on people entering Australia & New Zealand. Your health and safety are very important to us!

We are mindful that many of you have flights and accommodation that you may be able to cancel or change given sufficient notice, so we've been working through the weekend to get new dates locked in with Todrick and the venues as quickly as possible.

As you can imagine we have been working on this tour for just under a year now and Todrick had an amazing show in store for you all, Todrick was also excited to spend his birthday with us.

Head over to our Instagram @itdevents for a personal message from Todrick.

We urge you to PLEASE hold onto your tickets to support Artists & Venues in this very trying time for our industry.

Your existing tickets will remain valid for the new show even if they display the original dates and as you're coming to a seated show, your seating assignment will remain the same.

If you have any queries or concerns, please contact us at support@itdevents.com and we will be back to you soon, but please do bare with us as we work through an increased number of enquiries.

We love our ITD family and appreciate your patience as we work through all of this. Once the air is clear and we're back to normal we promise to deliver some amazing shows and fabulous nights out for you.

We are so grateful for all of your support and we hope together we can overcome this, in the mean time. We urge you to follow the advice to instigate healthy and safe practices for yourself, friends and family and to seek medical advice immediately if feeling unwell.

Currently, all other In The Dark Presents shows are going ahead as planned we are monitoring this daily and will provide updates as they come up.

We look forward to seeing you at Todrick Haus Party Tour 2.0.

The ITD Crew X"