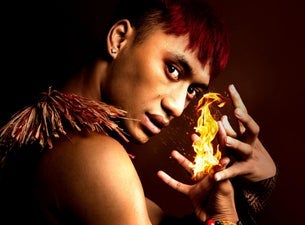 Sorry... there are currently no upcoming events.
About
Ti'iti'i Sacred Knowledge is a cultural experience that combines mouth-watering fine-dining, thrilling dance and traditional theatre brought to life through the riotous comedy of the Samoan fale aitu tradition. 
The evening will breathe life into the ancient legend Ti'i-Ti'i-Atalaga, (known in Aotearoa as Māui) celebrated throughout the Pacific as a rebellious trickster who challenged the gods to share their sacred knowledge with the people.
Synthesising Pasifika hospitality and inspired from Māori hākari and Pacific Island feasting rituals, 
the guests will be treated to a sumptuous five-course banquet designed by chefs Wallace Mua Frost (Kingi) & Tausani Simei-Papali'i (Mudbrick).
Join this celebration of indigenous practices in food preparation, dance, feasting and storytelling.
Elemental AKL is returning to Tāmaki Makaurau Auckland this July from 20 July - 6 August.