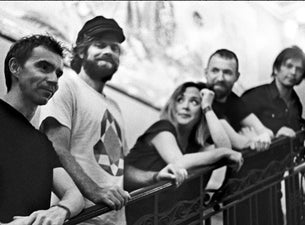 Rock and Pop
Slowdive Tickets
Sorry... there are currently no upcoming events.
About
Highly revered UK 5 piece Slowdive are staying true to their promise to return to Australia and New Zealand, today announcing a full run of dates.
Slowdive's sound is big, beautiful and timeless and they bring with them a huge back catalogue of ambient rock infused gems from early albums like Just For A Day, Souvlaki and Pygmalion. Of their self-titled 2017 album, Pitchfork said "This is an album as thoughtful as it is beautiful."
Their live show is frequently referred to as "pure sonic bliss", giving fans the opportunity to immerse themselves in songs like "When the Sun Hits", the beautifully understated "Sugar For The Pill" and "Alison".