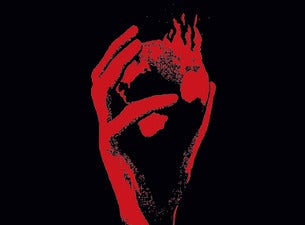 Alternative Rock
Midnight Oil Tickets
Events
3/09/2022

Auckland, NZ

Spark Arena

Midnight Oil - The Resist Tour

6/09/2022

Wellington, NZ

Michael Fowler Centre

Midnight Oil - The Resist Tour
International Events
2 Events
17/09/2022

Cable Beach, WA, Australia

Father McMahon Oval

Stompem Ground

25/09/2022

Middle Swan, WA, Australia

Nikola Estate Winery

a day on the green - Midnight Oil - Resist Tour
About
"This may be the last time we see the Oils play. It was a knockout" – Sydney Morning Herald
""As Midnight Oil close things out with their final tour, it's clear that they're still performing at the peak of their collective powers."." – Rolling Stone
"Midnight Oil was passionate and relevant as ever" – Illawarra Mercury
Eccles Entertainment wish to advise that due to continued uncertainty around event planning and capacity restrictions in New Zealand, Midnight Oil's 'Resist': The Final Tour will be postponed until September 2022.   
'We are disappointed we have to postpone the New Zealand leg of our RESIST tour and apologise to those impacted by this postponement. However, we are grateful that we have managed to figure out a new window to play New Zealand this September and are excited to bring RESIST: The Final Tour to our Kiwi fans'. – Midnight Oil
"To say I am disappointed is an extreme understatement but at least we will get to experience The OiIs final tour in September. Midnight Oil are such a great live band, they actually scare me!"  - Promoter Brent Eccles
The tour will now commence on Thursday 1 September at Christchurch Arena, followed by Saturday 3 September at Auckland's Spark Arena. Due to the TSB Arena being unavailable in Wellington, the show has been moved to Michael Fowler Centre on Tuesday 6 September. 
Fans in Christchurch and Auckland  that purchased tickets for the original dates do not need to take any action. These tickets remain valid for the new dates. Wellington ticket holders will receive new tickets to reflect the venue change in coming weeks. Fans who are unable to attend the rescheduled dates can obtain a full refund before May 1 2022 and will be emailed by the original ticketing outlet with the refund process. 
Resist the final album was released in February of this year and debuted at #16 on the NZ Top 40. It is Midnight Oil's 15th studio release since the band exploded out of the post-punk scene back in 1978, blazing a singular trail of blistering gigs through Australia's pubs and clubs. In the four decades since they have created an unparalleled string of classic tracks including "I Don't Wanna Be The One", "Power & The Passion", "US Forces", "Best Of Both Worlds", "The Dead Heart", "Blue Sky Mine", "Forgotten Years", "Truganini", "Redneck Wonderland", "Say Your Prayers" and the 2020 APRA song of the year "Gadigal Land (feat. Dan Sultan, Joel Davison, Kaleena Briggs & Bunna Lawrie)". Their  Diesel & Dust LP topped the critics' "100 Best Australian Albums Of All Time" and its worldwide hit "Beds Are Burning" is one of the "500 Songs That Shaped Rock'n'roll" according to the U.S. Rock'n'roll Hall Of Fame. The band's performance of that song at the Sydney Olympics is etched in the memory of billions. 
Midnight Oil calls for governments to urgently take serious actions that reduce carbon pollution. This tour will embrace best practices for emission reductions and offsetting. A portion of proceeds will be set aside for organizations seeking to elevate the existential threat posed by the climate crisis.