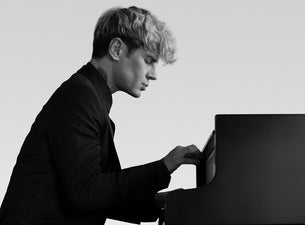 More Music
Maksim Mrvica Tickets
Events
4/09/22

Auckland, NZ

The Civic, Auckland

2022 Maksim Oceania Tour
International Events
4 Events
About
He is back! The world-renowned Cross-over pianist Maksim Mrvica is returning down under after 3 years! 
After 3 years of waiting, the first post-epidemic world tour project comes to Oceania. The ground-breaking Maksim, is recognised as world's biggest selling crossover pianist, who's having sold over 4 million copies of his albums throughout 57 countries, is returned back to Australia and New Zealand this September. 
Despite once living in a difficult wartime, Maksim Mrvica continually persists in his music career and has become one of the top pianists in the world. He is known worldwide for his classic 'Flight of the Bumblebee' , 'Croatian rhapsody', 'Mission impossible' and has experimented fusion of musical styles. He has won numerous awards including the MTV music award for the best debutant of the year in Asia.
This September, 'Maksim Mrvica Game Of Thrones Tour' will be touring in four metro cities - Melbourne, Sydney , Brisbane and Auckland. With the dazzling audio-visual stage effect, Maksim Mrvica will bring the best music and the most comprehensive exposure channel to you!
 Presented by Harmonie International