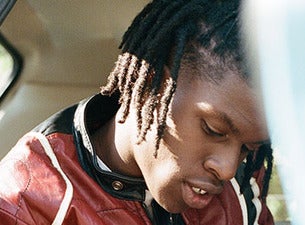 R&B/Urban Soul
Daniel Caesar Tickets
New Zealand
There are no upcoming events in New Zealand
Don't worry, there are other events available below
International
1/12/23

Sydney, NSW, AU

Sydney Opera House - Forecourt

Daniel Caesar - Superpowers World Tour

2/12/23

Sydney, NSW, AU

Sydney Opera House - Forecourt

Daniel Caesar - Superpowers World Tour
About
Grammy Award-nominated, Coachella-bound R&B star Daniel Caesar is a name on everyone's lips – and he's coming to the Auckland Arts Festival.
A fixture on "Best of 2017" lists, in high demand across the music industry and a sensation on YouTube and Spotify, Toronto native Daniel Caesar is hot property. Praised for his moody R&B and soul songs bathed in ambient electronics, Caesar's meteoric rise to fame has come on the back of last year's acclaimed debut album Freudian, including the 2016 hit 'Get You'.
With raw talent and an unwavering mystic, Caesar writes and performs music that will make you swoon. His gospel undertones, heart-tugging guitar chords and soothing harmonious vocals makes listeners feel, rather than just hear, as he delivers life's lessons of love, loss, faith, desire and determination. He's as authentic and emotive as performers get, and best of all, his story as a musician has only just begun.
For one night only, see the R&B phenomenon everyone is talking about this summer at the Festival Playground in Silo Park.