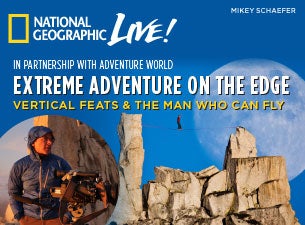 Lecture/Seminar
Bryan Smith Tickets
Events
We're sorry, but we couldn't find any events
About
Smith's work has appeared at numerous festivals across the world, including the prized Banff and Telluride Mountain Film Festivals. His client list has grown to include National Geographic, Discovery, Disney, Re Bull, Patagonia and more. In 2010 he earned a National Geographic Expeditions Grant for his work in Kamchatka, Russia and launched into digital media, co-producing and directing The Season web TV series. He has worked as both a Field Producer and Director of Photography for National Geographic Television on shows including Alaska Wing Men, Explorer, Nat Geo Amazing and Monster Fish. Most recently he co-produced and directed The Man Who Can Fly, a 60 minute special for the National Geographic Channel Explorer series.
Audience Quotes
MAJOR adrenaline rush. Stunning photography and edge-of-your-seat storytelling.
Bryan Smith's storytelling was the most outstanding of the season. His photo's enthusiasm and exploration of worlds unknown was magnificent.