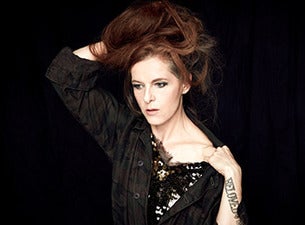 Rock and Pop
Neko Case Tickets
Events
We're sorry, but we couldn't find any events
About
Fearless, versatile, and with a voice like a siren – gifted American singer-songwriter Neko Case is back touring a new album, and better than ever.
Touring her new, critically acclaimed album Hell-On – "a pitch-perfect roar of female defiance… [and] another high-point in Case's unstintingly stirring career," exclaimed The Guardian in a five-star review – Case's fire as a lyricist and artist burns bright across a heady array of power pop arrangements and spine-tingling slow songs, each surging with heart, emotion, and compelling rage. 
A stalwart of Canadian band The New Pornographers and a formidable presence in the indie rock, country, and folk scene for over two decades, Case is a performer whose life force and poetic sensibility is unmistakable. Join "indie's greatest singer" (Rolling Stone) and "one of the most memorable and seductive voices in music" (NPR) for a concert that will make the Spiegeltent swell and take your breath away. 
Neko Case on stage at 8.00pm 
"Her voice is both gargantuan and achingly sensitive; her songs are lush, noirish Americana vistas, both earthy and delightfully surreal." — The Ringer
"A badass of the highest order." — Pitchfork