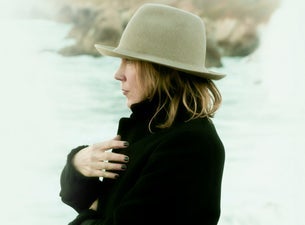 Alternative Rock
Beth Orton Tickets
New Zealand
20/04/24

Auckland, NZ

The Powerstation

Beth Orton

21/04/24

Wellington, NZ

St James Theatre Wellington

Beth Orton
International
27/04/24

Sydney, NSW, AU

City Recital Hall

Beth Orton

30/04/24

Brisbane, QLD, AU

The Tivoli

Beth Orton
About
Solid Entertainment are delighted to welcome BETH ORTON back for her first New Zealand shows in ten years. The BRIT Award winning and Mercury Prize nominated English singer/songwriter will perform with her full band, playing two headline shows in April 2024 at Auckland's Powerstation and Wellington's St James Theatre.
Beth Orton's latest album Weather Alive was one of the most critically acclaimed records of 2022 landing on multiple year-end 'Best Of' lists and hailed by many as her finest work yet.
'It is her first self-produced album and, through no coincidence, happens to be far and away her best……a work of breathtaking beauty'  Line Of Best Fit
'This is as moving and real as Orton has ever been … the musical richness only mirrors Orton's astounding writing'  MOJO
'Beautifully accomplished, 'Weather Alive' stands as an imposing career-high by a fine, fine songwriter'  Clash
'Orton's best record in more than 20 years'  Classic Pop
Orton's eighth album is her finest to date.  Louder Than War
Beth Orton is a world class performer and has long been regarded as possessing one of the most unique and expressive voices in music – a voice that has grown evermore rich and wise over time. Her 1996 debut, Trailer Park, pioneered a synthesis of electronic and acoustic sounds, while its 1999 follow-up, Central Reservation, garnered international success. Hit songs such as She Cries Your Name, Central Reservation, Stolen Car and Someone's Daughter are classics.
Across almost thirty years Orton's sound has shapeshifted from her output with The Chemical Brothers, Andrew Weatherall, Red Snapper and William Orbit, to a pioneer of an electronic, woozy brand of trip-hop. Orton resolutely refutes categorisation, weaving from a hushed, folk-informed storytelling to dark, brooding esoteric experimentalism.
Through all these different sonic explorations, Beth Orton remains a fantastically evocative songwriter, finding artist fans and collaborators in the most unlikely of places. Out of the studio, she's shared the stage and mic with the likes of Patti Smith, Nick Cave, Sinead O'Connor, Flaming Lips and Beck.
Over her superb career the BRIT Award winner (Best Female Artist) and double Mercury Prize nominee has released eight albums and captivated audiences worldwide with her sublime songwriting and mesmerising onstage presence. Following the success of Weather Alive Orton's touring diary is busier than ever.
Recent road trips include a European/UK tour with Alanis Morissette and multiple summer festivals including a triumphant Glastonbury performance. Following dates with The War On Drugs and her own US headline tour Beth Orton and her full band will arrive in New Zealand in April 2024 for two very special shows.
It's been a while, but now's the best time ever!