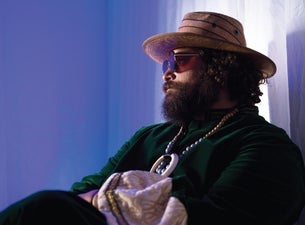 Jazz and Blues
Troy Kingi Tickets
New Zealand
31/03/24

Auckland, NZ

McDonald Street

Morningside Live Block Party 2024 @ Morningside, Auckland
About
Troy Kingi releases the first single "Bastard" from his forthcoming album, "Time Wasters: Soundtrack to Current Day Meanderings"
Troy King's seventh album, "Time Wasters: Soundtrack to Current Day Meanderings", is a Soundtrack, an "ambient instrumental vibe", 
in his 1O 1O 1O Series, (10 albums in 10 years in 10 genres).
The 10 |10 | 10 Series, has so far travelled through genres of Blues, Deep Roots, Psychedelic Soul, Funk, Folk and 80's. Troy's audience have lovingly followed him on this journey, never knowing what the next release will bring, avidly collecting all formats of the releases and attending all the many & varied shows - putting rest to all the Industry "Nay Sayers" who said "genre jumping" could not be done! AllGood Absolute Alternative Records (AAARecords) bought into his vision and over the last 7 years have made this a reality.
About Time Wasters
'Time Wasters was a response to a lot of soundtrack work I'd been doing around the time, short film, tv and feature film score work. I've always been intrigued by the way music can accentuate a tone, a mood or a feeling in a film and more often than not without vocals.
I suppose it did help that I was listening to a lot of Surprise Chef, Skinshape, Hermanos Gutierrez, Khruangbin and foreign language music - it just kinda worked its way into my songs.
An instrumental album was never really on the cards at the beginning of the 10/10/10 journey but lately I've actually been feeling alienated by my own voice, it's just the older I get, the more my voice is changing, and honestly I feel for the worse. 
So I thought what better way to get myself out of the self loathing vocal dump and rejuvenate the creative spices than to just stop singing and let the music speak for itself. 'Troy Kingi
Produced by long time collaborater TeMatera Smith AllGood Absolute Alternative Records (AAARecords) and featuring The Room Service with usual suspects Treye Liu, Marika Hodgson, Guy Harrison, Greg Haver, Forrest Thorpe and Thabani Gapara Troy's 9 year old daughter Āio features in the bonus track.
"Bastard" is out Oct 20th on all Digital Platforms
"Time Wasters: Soundtrack to Current Day Meanderings is out November 17th - CD /  LP through AllGood Absolute Alternative Records (AAARecords)/ Border and available on all digital platforms.