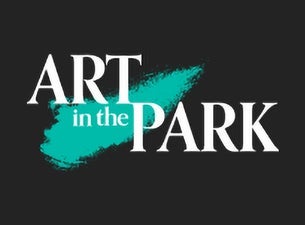 Museums and Exhibits
Art In The Park Tickets
Sorry... there are currently no upcoming events.
About
New Zealand's ultimate art experience is back for 2023!  
Art in the Park returns to Eden Park this September 7th-10th - bringing awe-inspiring art to a world-class stage. 
Come and see New Zealand's national stadium transformed from a rugby fortress into a celebration of New Zealand culture - championing Maori, Pacifica, and Pakeha voices from all corners of Aotearoa that demand to be experienced alongside sweeping views of the famous pitch! 
Meet 100 of the country's best creators for Auckland's unmissable art experience. See a one-of-a-kind curated celebration of Aotearoa's art, and take home the works that you love! 
Bursting onto the art scene in 2021, Art in the Park has grown into the country's breakout, artist-led show. Thousands flock to Eden Park to be immersed in a weekend of New Zealand art and culture at the country's famous stadium. 
This year's show features over 40 diverse new artists; a breathtaking sculpture walk around the Eden Park grounds; guided stadium tours; the glitz and glam of the opening night; the Kids Corner; and most importantly… art you'll never forget! 
Tickets enjoy full, weekend-long access - where you and the family can enjoy a unique, curated experience of New Zealand art at Eden Park. Kids 14 and under go free! 
Find out more at www.artinthepark.co.nz and get your tickets today!