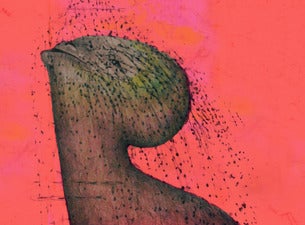 Events
17/09/22

Auckland, NZ

Spark Arena

ALT-J: The Dream Tour
International Events
2 Events
20/09/22

Brisbane, QLD, Australia

Riverstage Brisbane

alt-J

29/09/22

Mt Claremont, WA, Australia

HBF Stadium

alt-J - The Dream Tour 2022
About
Frontier Touring are thrilled to welcome back to New Zealand UK alt-rock band alt-J, who will headline a massive show in Auckland for The Dream Tour 2022.
The band will perform at Spark Arena, Auckland, Saturday 17 September. 
Frontier Members Pre-sale kicks off at 2:00pm NZDT Tuesday 15 February before the General Public On-sale 12noon local time Friday 18 February. Tickets via: frontiertouring.com/altj 
"We are bringing The Dream Down Under. It's been too long since we visited beautiful Australia and New Zealand. See you there in September 2022. Let's have it."   
The tour announcement comes ahead of the release of their new album The Dream (out tomorrow via Liberator Music/Infectious Music) with their latest single 'The Actor' and previously released tracks 'Hard Drive Gold', 'U&ME', and 'Get Better'. Pre-order the album HERE. The Dream will be the fourth studio album for alt-J, following on from the chart-topping success of Relaxer (2017), This Is All Yours (2014) and An Awesome Wave (2012). 
'In new album The Dream, they've created a masterpiece' - Rolling Stone UK 
Relaxer debuted on the ARIA charts at #4 with singles 'Deadcrush' and '3WW', which features guest vocals from Ellie Rowsell of Wolf Alice. Their sophomore album This Is All Yours peaked on the ARIA charts at #2 and was nominated for the Grammy Award for Best Alternative Music Album, with singles 'Hunger of the Pine', 'Left Hand Free' and 'Every Other Freckle' all certified Gold in Australia. An Awesome Wave – the debut album from alt-J – peaked at #9 on the ARIA charts and is certified Platinum in Australia. 
Formed in Leeds, England, the band consists of Joe Newman (guitar/lead vocals), Thom Sonny Green (drums) and Gus Unger-Hamilton (keyboards/vocals). Together the trio produce an intoxicating sound that earned them the 2012 British Mercury Prize. 
'As far as live performances go, there is a fine line between sounding like a studio band forced to play on stage, and an outfit capable of delivering total live magic. British indie band alt-J have constituted to blur that line, creating a live performance of incredible worth and pulsing rhythm.' – Renowned For Sound 
'Three years off their last public live performance and there is no sign that time away has hampered their ability to create magic.' - Gigwise 
'An Alt-J live show is both a treat to watch and hear. Every element is crafted to an incredibly high standard.' - SYN 
alt-J are one of the most successful British bands of the millennium. Joe Newman, Gus Unger-Hamilton and Thom Green have released three studio albums that, between them, have sold in excess of two million copies and their songs have been streamed over two and a half billion times.
The Dream Tour will be an electrifying live show that aims to bring friends together and leave the audience with the feeling that nothing in life could be any better than it is right now. Tickets via: frontiertouring.com/altj