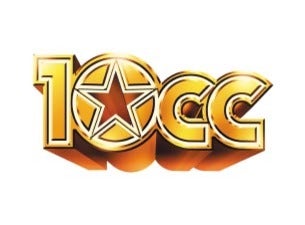 Events
We're sorry, but we couldn't find any events
About
PLATINUM SOUNDS hits Auckland City in March 2020 
Platinum Sounds is proudly presented by Plus1 and The Breeze.
10cc (UK) / Jan Hellriegel (NZ)
Tuesday March 10th, 2020
SkyCity Theatre, Federal St. 
Says Platimum Sounds promoter Kurt Shanks: "To celebrate 20 years of bringing out our favourite acts to New Zealand, we've put together this killer line-up featuring some of the best rock and pop we grew up with on Radio With Pictures and Ready To Roll. Grab your mates and get yourself sorted – this will be a week to remember".
10CC: When your songbook contains Dreadlock Holiday, The Things We Do For Love, I'm Not In Love, Art For Art's Sake, Rubber Bullets, and many more – its no surprise that 10cc shows around the world continue to sell out in record time. Frontman Graham Gouldman promises: "This is as near as you're ever going to get to hearing the perfect 10cc. Hit after hit after hit. It's relentless. We show no mercy."
JAN HELLRIEGEL: This year Jan Hellriegel has released to critical acclaim Sportsman Of The Year - A Suburban Philosophy, her 4th studio album, with a beautifully produced book based on the stunning new collection of songs. Hellriegel's debut solo album in 1992 included chart-topper The Way I Feel and It's My Sin, the first steps in an inspiring career. Sought after in the live arena, she has opened for David Byrne, The Cure, Jeff Buckley, to name a few.