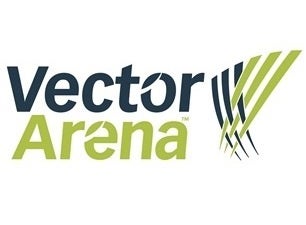 Vector Arena

Tickets

42 - 80 Mahuhu Crescent,

Auckland

,

NZ

1010

Vector Arena Tickets and Event Dates
Venue Details
Directions
The Main road links are from Quay Street and Beach Road. Vector Arena is located in the heart of Auckland City and is close to all transport and public amenities.


Parking
Road Closure Information:

Please note that Mahuhu Crescent is subject to road closure prior to, during, and after most Vector Arena events.

Road Closure for major events held at Vector Arena will be communicated through the Auckland City Council's City Scene Newsletter, and road signs. For further information please feel free to call Vector Arena on +64 9 358 1250

Special Needs Assistance:
Vector Arena provides extensive facilities for patrons with special needs.

Parking for mobility – A limited number of mobility impaired parking spaces are available to book in advance of the event.
Please contact Vector Arena to check availability to secure your parking space.
Email: info@vectorarena.co.nz Please include your contact phone number and vehicle registration number when enquiring.

Wheelchair seats – For wheelchair seating please specify this with us when booking your tickets

Lift Access – Two lifts are located in the Grand Atruim to the North Side. Braille is incorporated on lift access.

Washrooms – All washrooms are fully serviced for wheelchair access.

Guide Dogs – All guide Dogs are Welcome in Vector Arena
Hearing Assist System – All patrons requiring assisted hearing will need to contact Vector Arena on +64 9 358 1250

Latecomers:
Late access varies from event to event and at times patrons may be asked to wait until ushers give access to the
arena. Please ensure you plan your journey to arrive well in advance of the advertised show start times.

Catering:
All Food and Beverages consumed at Vector Arena must be purchased from one of the many outlets located throughout the building. A wide range of food and beverages are available to purchase and take with you to your seats.

The Tuning Fork is located at the South side of Vector Arena and is a fully functional dining facility for delicious food and beverages, an ideal place to meet friends before the show. The Tuning Fork is open during selected events, please call 09 358 1250 or email info@vectorarena.co.nz to be advised of times of operation.

Groups:
For all Group booking enquiries please contact Ticketmaster (09) 970 9334

For the comfort, safety and enjoyment of all patrons, please note the following:

Entry to Vector Arena is based on full agreement to these Conditions of Entry. Accordingly, please READ THEM CAREFULLY AND DO NOT ENTER Vector Arena if you do not agree with any of the Conditions of Entry.

1. Management reserves the right to refuse entry to any persons.
2. Management reserves the right to inspect any bag and/or articles of clothing via screening
equipment and/or bag search checks.
• Alcohol
• Bicycles
• Bottles / Cans
• Gang patches/colours
• Firearms
• Fireworks
• Flares/Distress Signals
• Glass Containers
• Illegal substances/items
• Laser lights/pointers
• Musical Instruments
• Rollerblades/skates
• Skateboards/scooters
• Weapons
• Pens/Markers
• Tennis, Golf balls
• Animals other than guide dogs
• Cameras & other video or audio recording equipment
• Food and Drink
• Unauthorised signage and promotional products
• And other items that could cause harm or public nuisance as determined by Management
3. Management reserves the right to monitor the movement of patrons within Vector Arena by the use
of close circuit television cameras.
4. Alcoholic beverages must not be taken into or out of Vector Arena.
5. Patrons bringing personal belongings into Vector Arena do so at their own risk.
6. Patrons must not climb, deface, post or stick any bills or advertisement on or otherwise damage or
misuse any structure, building, wall or fence at Vector Arena. Patrons must refrain from littering,
offering for sale any goods or services, blocking any thoroughfare, throwing any object, entering the
performance area or behaving in a disruptive or offensive manner. During events, patrons are
requested to turn off their mobile phones and pagers.
7. Patrons causing disturbance or failing to comply with these Conditions of Entry or requests from
staff or Police may be removed from Vector Arena. If removed, it is an offence to enter, re-enter or
attempt to re-enter to venue for a period of 24 hours.
8. No ticket refunds or exchanges will be provided.
9. Concession patrons must show a valid identification card as proof of eligibility if they wish to
purchase any alcoholic beverage. In New Zealand the following are only accepted forms of ID:
• A valid passport
• New Zealand Drivers License
• HANZ 18+ card
10. Patrons must occupy the seat specified on their ticket.
11. Patrons entering Vector Arena without prior authorisation will be liable for prosecution.
12. Patrons are admitted to Vector Arena at their own risk. To the extent permitted by law, you
irrevocably release and discharge Management from all liability to claims, losses, damages, costs and
expenses (whether arising under statute, from negligence, personal injury, property damage or
otherwise) arising from or in connection with your attendance at Vector Arena.
13. On some occasions all drinks may be decanted. Patrons are advised that drink spillages could occur in which case the floor may become slippery.
14. No animals other than assistance dogs are permitted into Vector Arena.

Public Transportation
Vector Arena is within easy walking distance from all major transport hubs.

Britomart Railway Station and Bus Terminal:
Located approximately five minutes walk (630 metres) from Vector Arena. Stairs and an entrance at the eastern end of the Britomart platform will bring patrons out onto a walk way that will take them to Britomart Place.

Buses:
Most buses into Auckland CBD come within an easy walk of Vector Arena. For example The Link bus is an Auckland city bus loop service, with stops located in Quay Park, Downtown, Britomart, Mid Queens Street, Victoria Park, Ponsonby, Karangahape Road, Parnell, Auckland Domain, Newmarket, Auckland City Hospital, University of Auckland, AUT and Auckland Library.

Downtown Ferry Terminal:
Is located down Quay Street, towards the city approximately 800 metres from Vector Arena.

For further information on bus, train and ferry services please visit www.at.govt.nz

Taxis:
A Taxi Pickup point is located on Mahuhu Crescent, situated between Beach Road and Tapora Street (West Side).

Passenger Vehicle Drop off:
Drop off and pick up is located on Quay Street adjacent to the Vector Arena Access Ramp.


Venue Pickup
PLEASE NOTE: The Vector Arena Box Office is open from 9am on show days. If patrons wish to collect tickets prior to the event day, tickets can be picked up (if any applicable print suppression on an event has been lifted) from any Ticketmaster Outlet or Box Office, subject to their usual opening hours. The closest Box Offices to Vector Arena are The Aotea Centre and Bruce Mason Centre.


<! fixed bug 75664 -->